Work Out With a Professional
Get more from your workout with training programs from our certified personal trainers, wellness staff and life coaches. The Tampa Y wellness staff is ready to support each individual by being accountability partners, creating programs to help you achieve your goals and create and stick to healthy lifestyle habits. 

Whether you need someone to guide you in a fitness routine, need to improve strength to master daily activities, need an accountability partner or thrive in a competitive environment, the Y has a training program for you. Learn more about our personal training programs at 13 Tampa Y locations.
Personal Training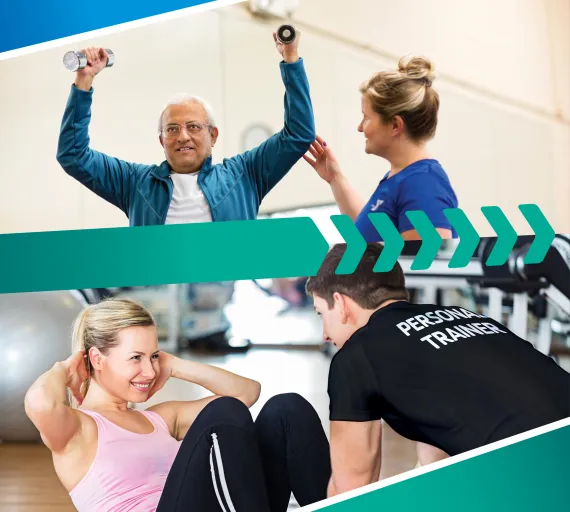 Whether you need an accountability partner, new exercises or want to improve overall strength, the Tampa Y has a personal trainer for you. When you work with a personal trainer at the Y, you will:
Establish goals that suit your fitness level
Workout one-on-one time with a certified trainer
Learn fun, challenging exercises
Receive an exercise program specific to your needs, health status, and limitations
Learn proper exercise techniques, program design, and progression to avoid exercise-related injuries
Receive positive encouragement and accountability to keep you committed to your training program
Small Group Training
Work out with a friend or meet new people and accountability partners! Small group training is the best of personal training and group exercise, with fewer people and a certified personal trainer leading a specialized program. The group works toward similar goals focusing on strength, endurance and agility. 

Benefits of Small Group Training
New friends
Accountability partners
Workout with people with similar goals
Can be competitive environment
Led by certified personal trainer
Cost-effective for semi-personal training
Specialized small group training programs focus on a range of wellness goals and concentrations: specific fitness goals (cardio, strength, etc.), an apparatus, and athletic training. Small group training is available at all Tampa Y locations.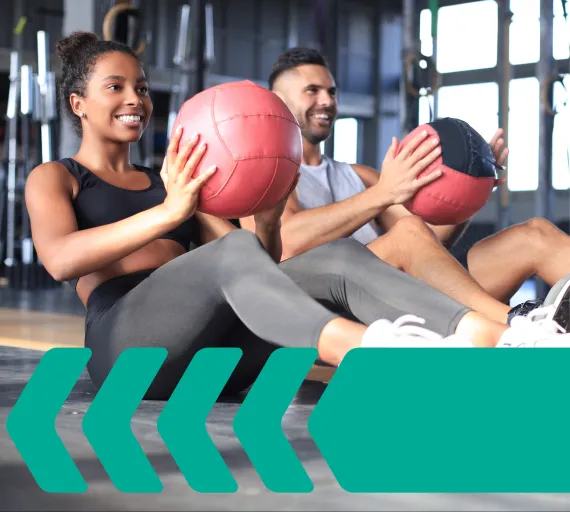 Personal Training Rates
One-on-One Personal Training Rates for 60-minute sessions*.
|   | Member | Member | Non-member | Non-member/session |
| --- | --- | --- | --- | --- |
| 1 Session | $70 | - | $82 | - |
| 3 Sessions | $204 | $68/session | $240 | $80/session |
| 6 Sessions | $396 | $66/session | $468 | $78/session |
| 12 Sessions | $768 | $64/session | $912 | $76/session |
| 16 Sessions | $992 | $62/session | $1184 | $74/session |
One-on-One Personal Training Rates for 45-minute sessions*. Available for YMCA Members only.
|   | Member | Member/session |
| --- | --- | --- |
| 1 Session | $55 | - |
| 3 Sessions | $162 | $54/session |
| 6 Sessions | $318 | $53/session |
| 12 Sessions | $612 | $51/session |
| 16 Sessions | $800 | $50/session |
One-on-one Personal Training Rates for 30-minute sessions. Available for YMCA Members only.
|   | Member | Member/session |
| --- | --- | --- |
| 1 Session | $40 | - |
| 3 Sessions | $120 | $40/session |
| 6 Sessions | $240 | $40/session |
| 12 Sessions | $480 | $40/session |
| 16 Sessions | $640 | $40/session |
*Personal training is sold as single sessions. Packages listed above are suggested quantities. Package pricing discount is reflected as sessions are added.
Small Group Training Packages
 
Package session quantities vary by location. 
|   | Member | Non-member |
| --- | --- | --- |
| 4 Sessions | $48 | $68 |
| 6 Sessions | $72 | $102 |
| 8 Sessions | $96 | $136 |
| 12 Sessions | $144 | $204 |
| 16 Sessions | $192 | $272 |
How do I know which trainer is right for me? 
To determine the best trainer for your needs, please discuss with your Y's Wellness Director.
When are trainers available?
Personal trainers are available to train whenever the YMCA is open, however, they do not work regular hours, so it is important to have an appointment scheduled.
What exercises will I do with my personal trainer? 
Each client will experience a unique workout specialized to his or her specific fitness goals. It is a good idea to write down some fitness goals and talk about them with your trainer before your first session.
How often should I meet with my trainer? 
While you can meet with your trainer as often as you like, to get the best results, it is better to meet on a regular basis to keep on track with your fitness goals.
How do I purchase personal and small group training? 
Purchases can be made at any of our YMCA Welcome Centers or online.
Do you have to be a member to hire a YMCA personal trainer?
While a membership is required for some training packages, non-members can purchase our 60-minute personal training packages or small group training packages.
What is your cancellation policy? 
Please provide at least 24 hours notice for a cancellation. Personal training clients who provide less than 24 hour notice will be charged for their session. To cancel an appointment, please contact your trainer directly or call your YMCA.
Weight Loss Intensive Program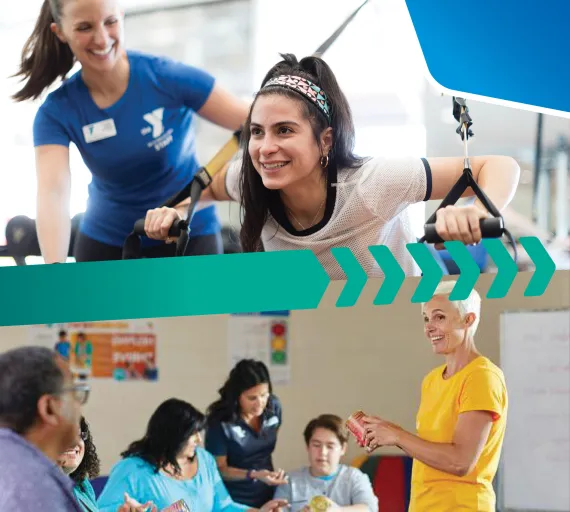 Intensive Weight Loss Program
Our life coaches will give you the blueprints on how to effectively lose weight and meet your health goals. In this group, you can expect weekly weight-ins, physical and mental challenges, emails and a close group forum for extra support and accountability. The primary is to help participants identify and change the behaviors that have previously sabotaged long-term weight loss success.

The Intensive Weight Loss Program is offered seasonally in eight-week sessions at these Tampa Y locations:
Bob Sierra Family Y
New Tampa Family Y
Northwest Family Y
Spurlino Family Y
South Tampa Family Y
Purchase Personal (one-on-one) & Group Training
Once you complete your payment online, a Tampa Y staff member will contact you to get you started. If you have questions before registering, please call your YMCA.