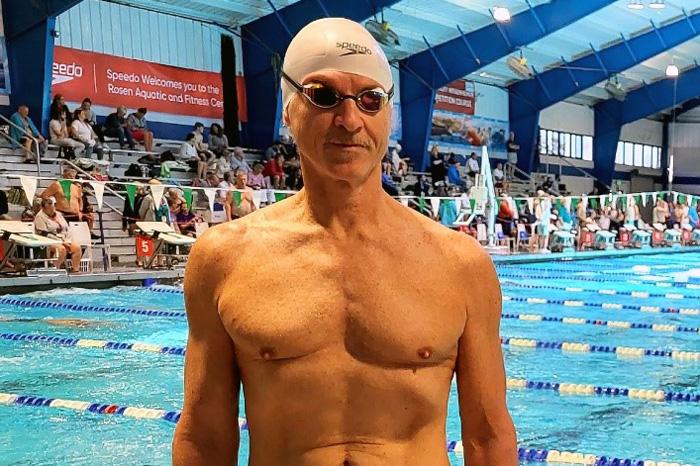 What does healthy living mean to you? To Michael Smith, healthy living means swimming. Growing up in the North, Michael began competitive swimming at his local YMCA, which housed the only indoor pool in his community. 

"If you're going to be successful in sports, you have to practice year-round, and I did just that." 

After swimming on YMCA teams throughout high school and college, Michael decided it was time to take on a new adventure. He began a career in the corporate sector and ended his competitive swimming journey for the next 40+ years. However, Michael continued to swim recreationally for his physical and mental health. 

Michael realized he missed the tight-knit community, competitive nature and mental training he loved about competitive swimming. That's when he started training regularly at the Spurlino Family YMCA. Since then, he's been in the pool training for about two hours every other day.

In 2019, Michael set three new goals, "to become a United States Masters Swimming All American Champion, a YMCA National Champion and a National Senior Games Champion." 

Today, Michael has completed two of his three goals and plans to keep swimming until he obtains his last national championship title.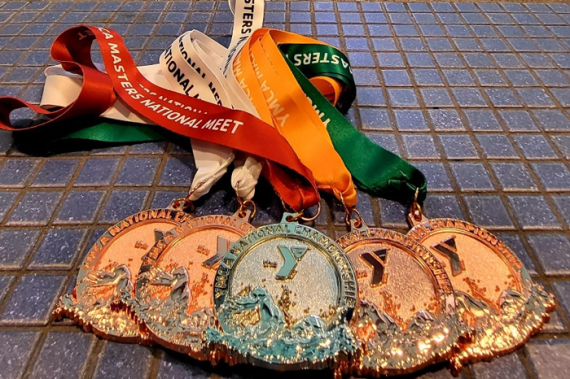 Henry Ford once said, "Whether you think you can, or you can't...you're right." 

Michael said the quote has stuck with him throughout his life and he often uses it when encouraging others to take hold of their physical and mental health. 

Learn more about swimming at the YMCA at 11 Y locations across Hillsborough and Pasco counties.