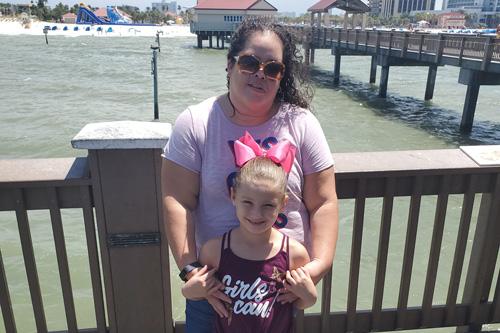 Sandra Plaza is a single mom to Whitney, who is in first grade, and has fostered children as well. She really appreciates everything the Y's Before and After School Enrichment (BASE) program offers her daughter.
 "Afterschool has been a savior for me. If it wasn't for the dedicated counselors and other staff I wouldn't be able to have as much bonding time as I do at the moment with her," she says. "Also, the fact that she gets to do her gymnastics practice while I'm at work is a huge factor for me. I can count on them to get my daughter to her activities on time."
 Sandra works full-time and explains she also has to manage the day-to-day things all parents do like extracurricular activities, events, showers and making dinner. "Thanks to the afterschool program, it's one less thing I have to worry about after a long day," she says.
 In Hillsborough County, the Tampa Y conveniently offers BASE at 25 public elementary schools and three Y facilities. Newly-enhanced curriculum offers project-based learning with a focus on STEAM (Science, Technology, Engineering, Art and Math). Trained and experienced staff engage students in cultural arts and service learning projects. Children also receive homework help and participate in an evidence-based physical fitness and health curriculum. Free healthy snacks are served daily with group discussions about nutrition.
 BASE promotes positive social and emotional experiences while reducing behavior concerns. "At the Y, children are cultivating the values, skills, and relationships that lead to positive behaviors, better health and educational achievement – all while having fun," says BASE Executive Director Sarah Hays. Click here to learn more about BASE available for children in grades K-5.
Pictured above: Sandra Plaza and her daughter Whitney are enrolled in the Y's Before and After School Enrichment (BASE) program.