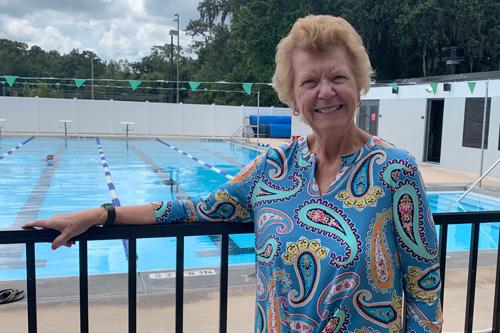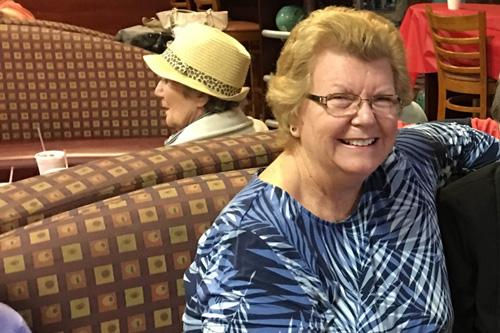 At 67, Cynthia Smithers says she's never felt happier or healthier. She has lost 115 pounds since dieting and exercising at the Campo Family YMCA. She decided to get serious about losing weight when she retired from teaching after 35 years in the Hillsborough County Public School system.   "I was quite heavy then. I was a size 24, 26, 3X and I said this is it. Now I wear a size 10. And I'm 5'10, so I'm tall, so I can carry a lot more weight than people realize," Cynthia says. "At my heaviest I was 273 pounds."   Cynthia got her start with water aerobics, explaining she grew up in Dunnellon, Florida, a popular spot for tubing and swimming in the Rainbow River. "That's how I got interested in the Y because I saw they had pool classes and thought that sounds like fun, I might enjoy that," she says. She also worked with a personal trainer. "I'm starting to get some muscles now."   Cynthia says the constant encouragement from her Y family combined with her own personal goals help her maintain her weight. "I said I'm going to lose 100 pounds by the time of my daughter's graduation and I did. And then I took off about another 15 pounds from the time she graduated to now," she says. "The next goal that I'm working toward is my 50
th
high school reunion next year.
Cynthia comes to the Y five or six days a week. She is also adamant about keeping track of her steps. When she can't get them all at the Y, she goes to the mall. "I don't buy every time I go," she laughs, "…but I do look when I'm walking and I know the distances from store to store and how many laps I need to get the 10,000 steps."   Cynthia says you have to stay positive. "I've tried to get some of my friends that are having weight problems to join the Y," she shares. "You hear so many times people say you get to be my age you can't lose that much weight – and I proved them wrong."   The Tampa Y provides the right equipment, programs and people to help community members, like Cynthia, lead healthier lives. Let us help you
reach your goals
with a variety of fun fitness classes and weight loss programs.  
Pictured above: Cynthia says she cut her dress size in half thanks, in part, to the Campo Y.