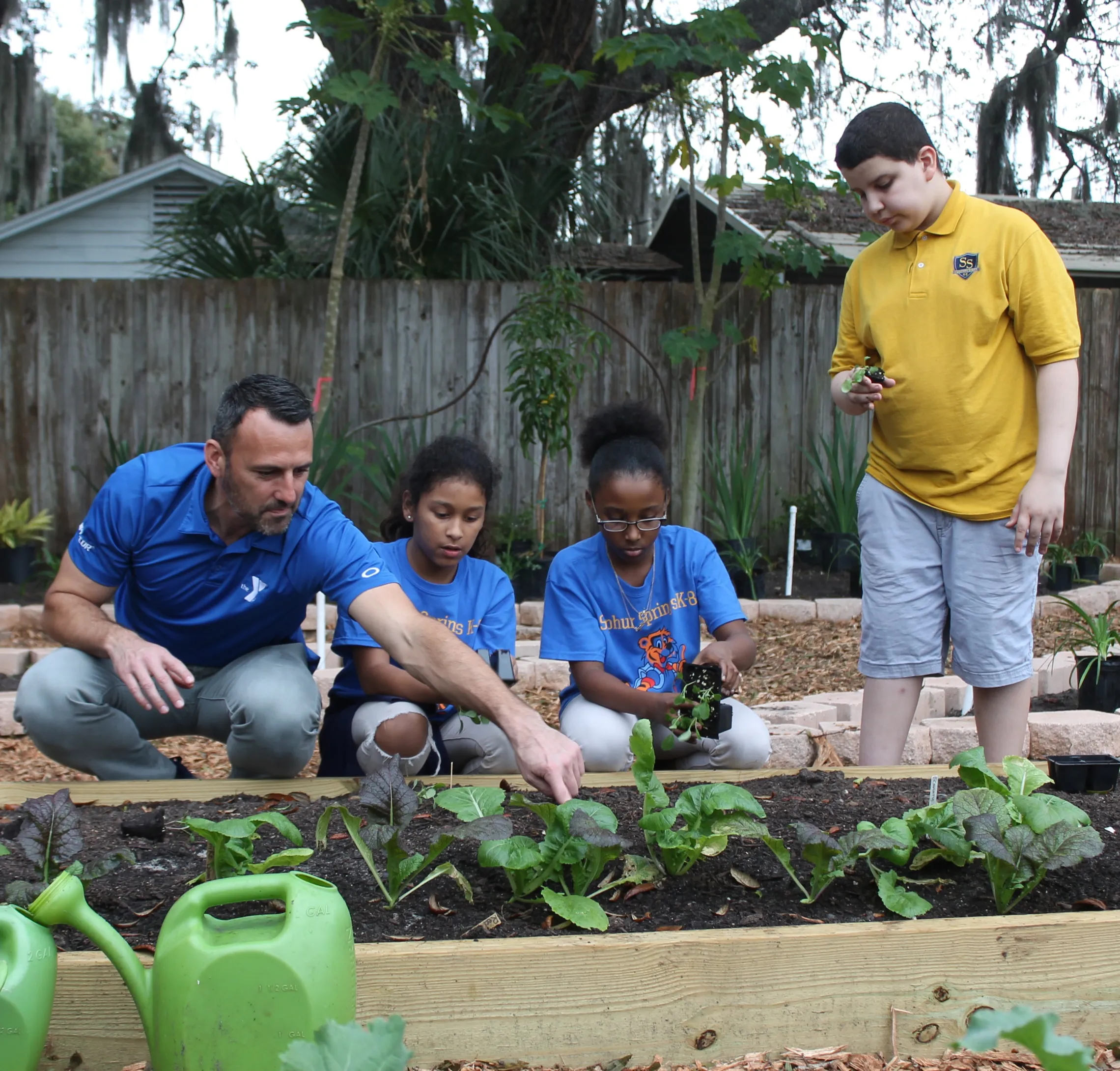 Many of us grew up being told to "Eat your vegetables!" Unfortunately, in some underserved communities, it can be difficult to follow this advice. Low-income neighborhoods, like Sulphur Springs, lack access to fresh fruits and vegetables, either because they aren't sold within walking distance or they cost too much. A growing answer to such a problem is a learning garden.
The Tampa YMCA established a learning garden in Sulphur Springs. Community partners and volunteers can donate their time, skills and supplies to help provide continuous bounty to the Y's Veggie Van and similar programs.
Last month, 15 Sulphur Springs Y afterschoolers joined Tampa Y President & CEO Matt Mitchell during their first of many plantings at the garden. Our students learned how to handle, plant, water and harvest different plants and trees. The Y looks forward to hosting more outdoor classroom experiences like these with kids and families in the community.
Research suggests the obesity epidemic is more prevalent in low-income areas due to limited access to healthy foods, safe places for outdoor activities and access to preventative health care services. The Tampa YMCA Learning Garden is just one of the ways we're working to turn the epidemic around and, as a result, improve the health of the entire community. To learn more, contact sulphurspringsgarden@tampaymca.org.
Pictured above: Sulphur Springs Y afterschoolers learning alongside Tampa Y President & CEO Matt Mitchell in the new Tampa YMCA Learning Garden.