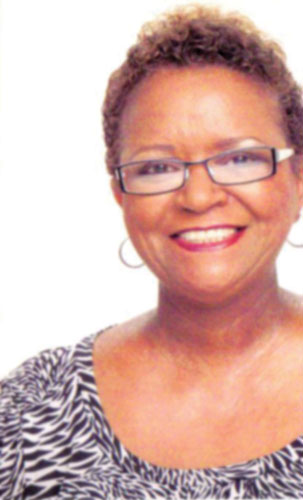 Lula Hankerson says a late night discovery changed her life forever. "I have a habit of rubbing my stomach when I'm lying in bed, watching TV and I felt the knot in my stomach on the left side." That knot turned out to be stage four ovarian cancer. To make matters even tougher, Lula was dealing with a dying husband. She was diagnosed during his final days and never had the chance to tell him about her health circumstances before he passed. "That was a bad time," says Lula as she fights back tears.
Lula remained strong and pushed through chemotherapy and a full hysterectomy. "I didn't want to get all bent out of shape having cancer and getting into a negative flow with it and thinking about it all the time," recalls Lula. One day while picking her granddaughter up from the Northwest Hillsborough Family YMCA, Lula signed up for LIVESTRONG® at the YMCA. "It was everything I hoped it would be: a small group; a coach that was with you throughout your workout and kept everybody going and doing things correctly; and encouraging you to exercise at home," says Lula. "I enjoyed meeting the ladies and having a personal relationship with them. It was great!"
Week five into the program, Lula was feeling stronger. She says, "I was way better because I remember how far I regressed in my physical abilities after finishing the chemo. So, the LIVESTRONG program was perfect for me." But then, more unfortunate news hit. "After six months in remission it started again. What I learned from this ovarian cancer is you can't cure it. You can only control it. They say it always comes back," shares Lula. Lula took a break from LIVESTRONG and came back when she was ready. Lula is truly a fighter who now recommends the Y to all cancer survivors. "People with cancer think they should sit and nurse it and I guess some do but those that don't need to know that they can feel better."
The Tampa Y depends on the generosity of donors to offer community members affected by cancer, like Lula, a safe, supportive environment to participate in physical and social activities focused on strengthening the whole person. Click here to learn more about the LIVESTRONG program.
Caption: Lula Hankerson is a LIVESTRONG graduate from the Northwest Y.