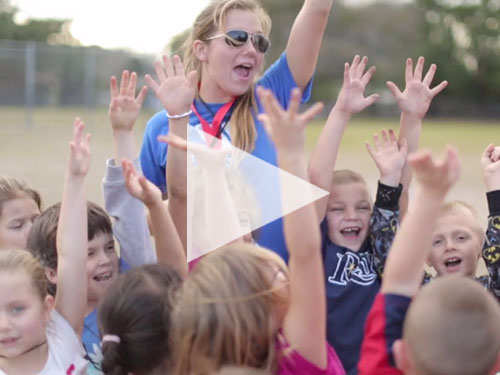 A new study shows K-5 students who participate in afterschool activities receive higher math scores. University of California/Irvine researchers also discovered other correlated benefits including better work ethic and higher grades, with low-income students reaping especially large benefits. Studies like this show the value of high-quality afterschool programs, like Y Success Afterschool.

Recently, the YMCA of the USA (Y-USA) sent a film crew to document the impactful work the Tampa Y and YMCA of the Suncoast are doing with Success Afterschool. The result is this moving video full of honest feedback from students, parents, principals, teachers and counselors. "The school system increasingly is telling us they recognize they can't do it all by themselves and they need powerful organizations, like the Y, to work with them and help them and assist them," says Tampa Y President & CEO Tom Looby. "So, that's why we're doing this work; to help kids get on a path to success."
The high correlation of poverty and low literacy skills to poor academic performance has been proven in many studies. The Tampa Y is committed to closing the academic achievement gap between children from low-income households and their middle/upper-income counterparts with a focus on academics in Y Success Afterschool, Pre-K, VPK and several other youth development programs. For more details, head to www.tampaymca.org.
Caption: Click on the video to see how the Success Afterschool program at the Tampa Y and the YMCA of the Suncoast is helping close the academic achievement gap.