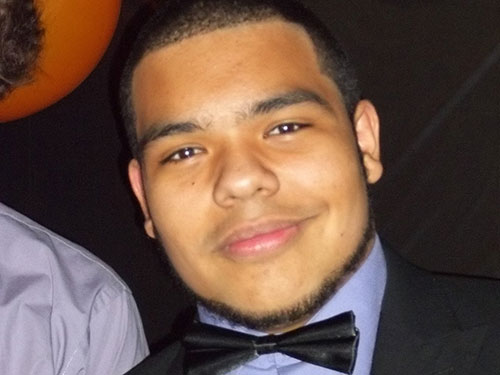 At only 17 years old, Elijah Rodriguez is already learning lessons in leadership and networking. As a Teen Leader at the East Pasco Family YMCA, he also serves on the branch's Advisory Board. Although Elijah is the youngest board member, he plays a vital role. "I've never been in a situation where I sat down with the executive director of the Y, people from City Hall, the school board and businesses. So, it was a little daunting at first, but after awhile, I became used to it and it actually has opened a tremendous amount of doors for me," shares Elijah.
One of the doors opened to a summer gig as a Y camp counselor. "It really was a life-changing experience for me. It's amazing because for a lot of kids, with low-income backgrounds, summer camp can be the only positive thing going on in their lives," says Elijah. "When I realized that, it meant so much more. Growing with these kids, being the cause of their happiness throughout the day, learning about them and getting attached - it was a fulfilling experience."
In addition to having a voice in the community and giving back to those in need, Elijah is also growing as a person. "I hope a lot of kids our age realize what we do now can help determine the rest of our lives," says Elijah. "In Teen Leaders' Club, we're not only volunteering in the community and helping out the Y; we're also bettering our lives. We're getting opportunities that we wouldn't get with any other organization or club."
Teen Leaders' Club helps build a solid, positive foundation for youth through the Y's core values of caring, honesty, respect, and responsibility. Elijah is just one of hundreds of young faces at the Y learning what it truly means to be a leader. Together, they are building the future, for themselves and the community. "You're out there making a difference," testifies Elijah. Stop by your local Y to learn more about the Teen Leaders in your community.
Cutline: Elijah Rodriguez is a Teen Leader representative on the East Pasco Y's Advisory Board.